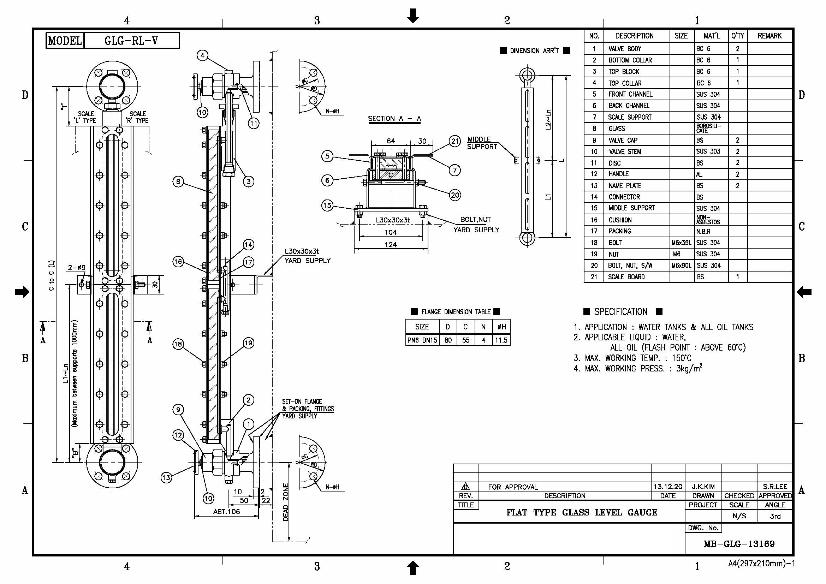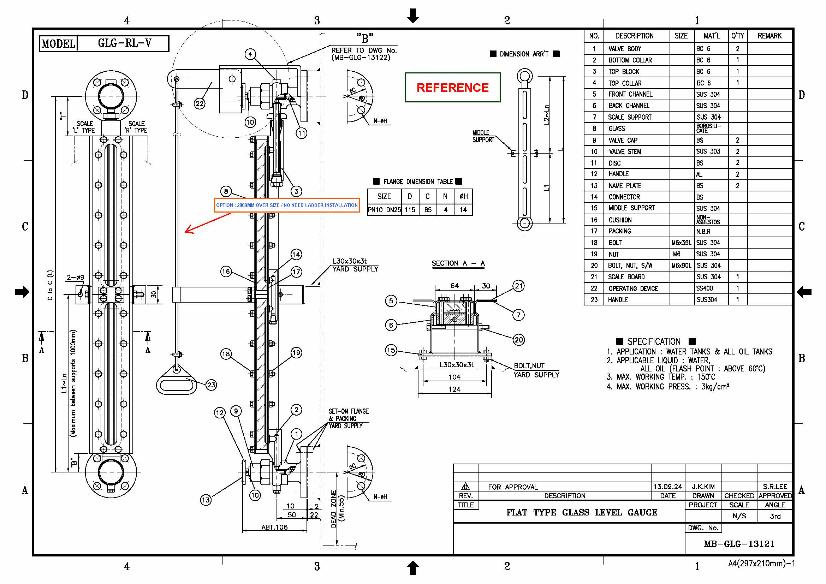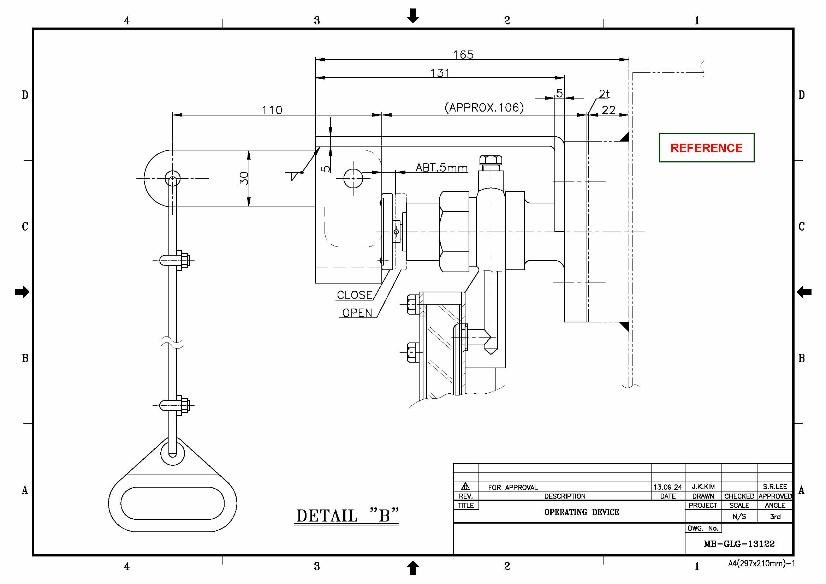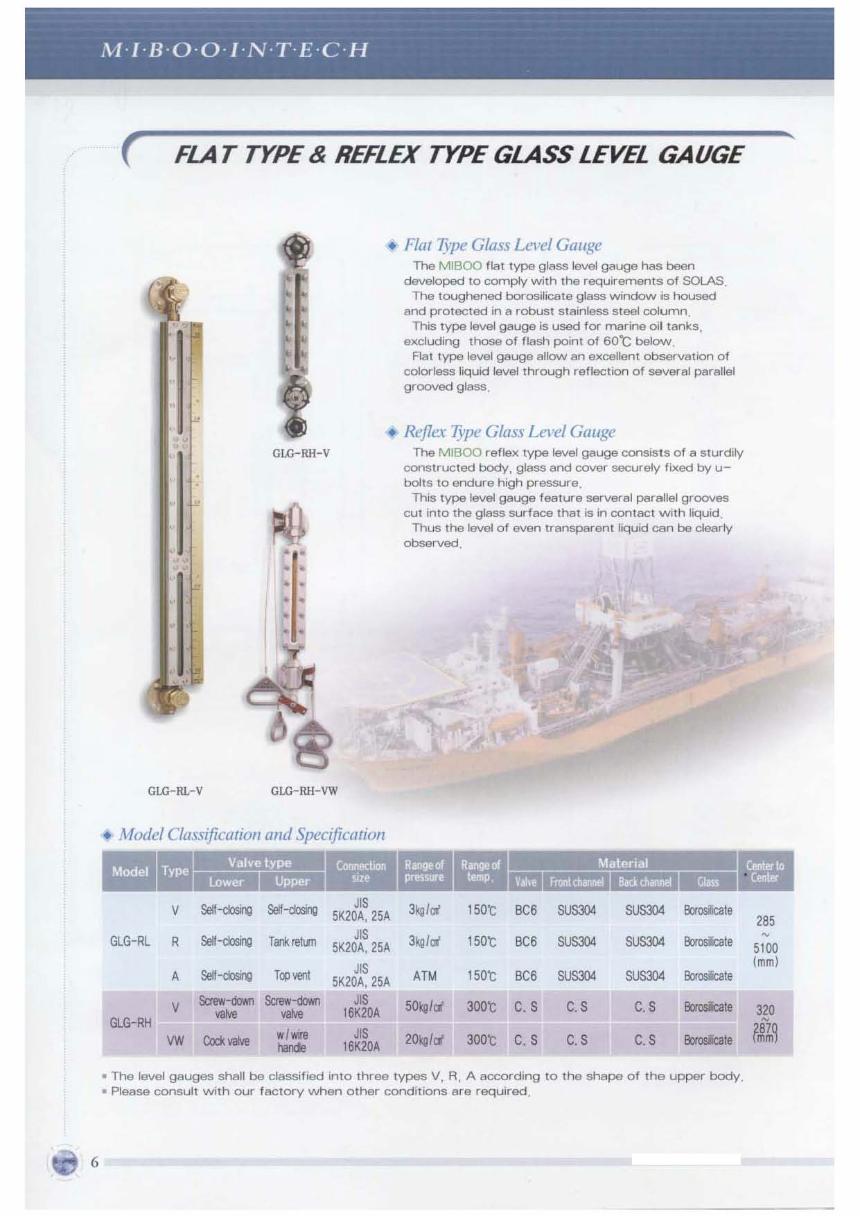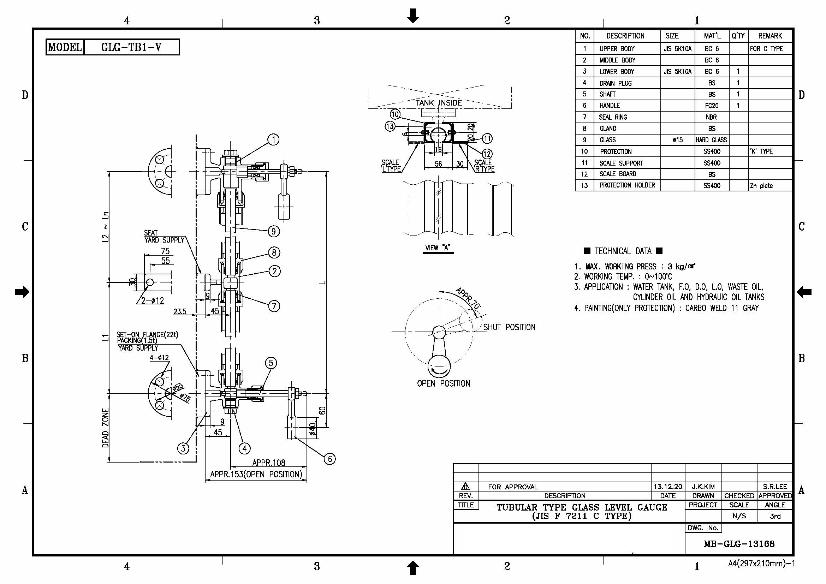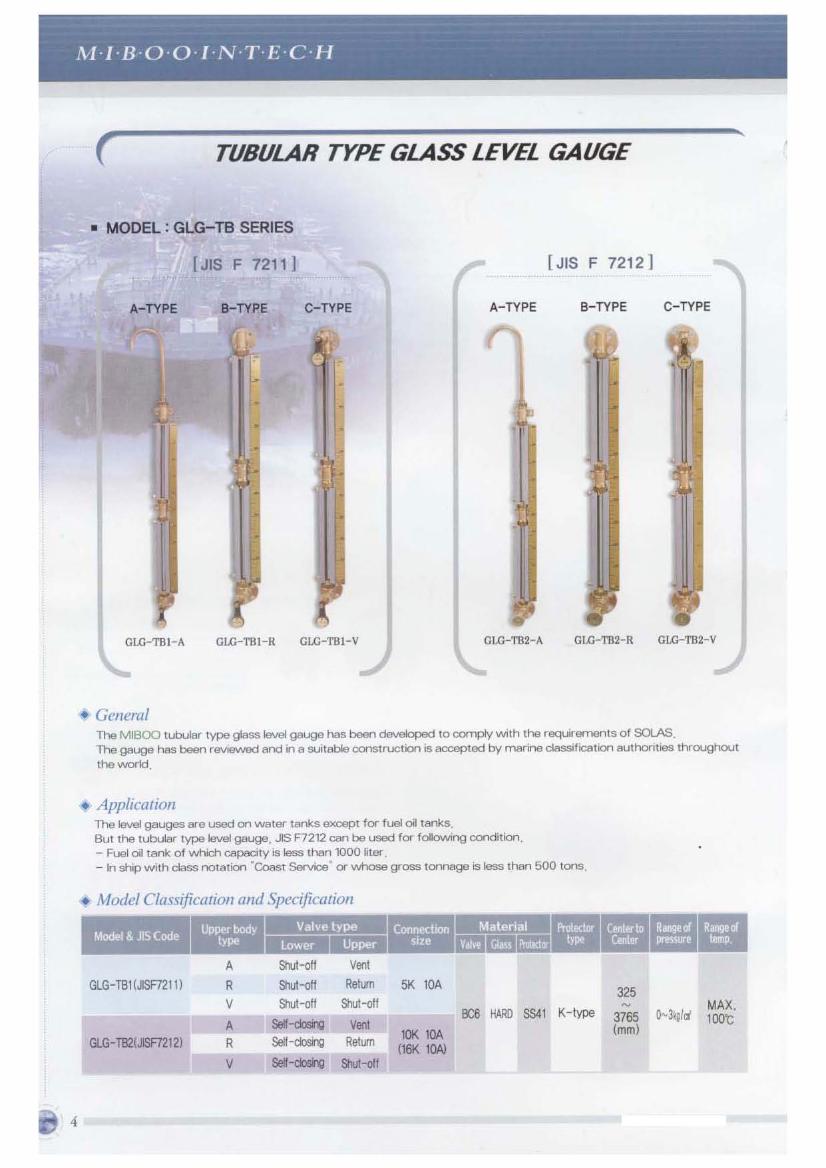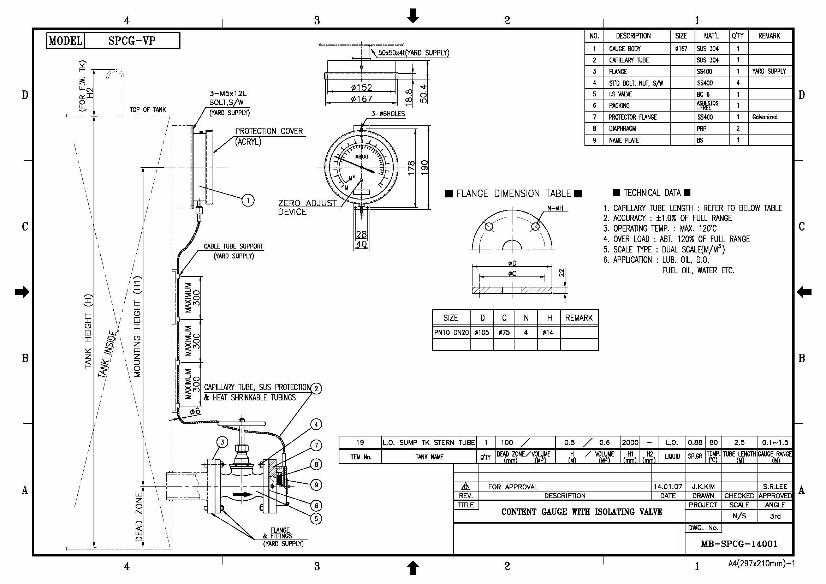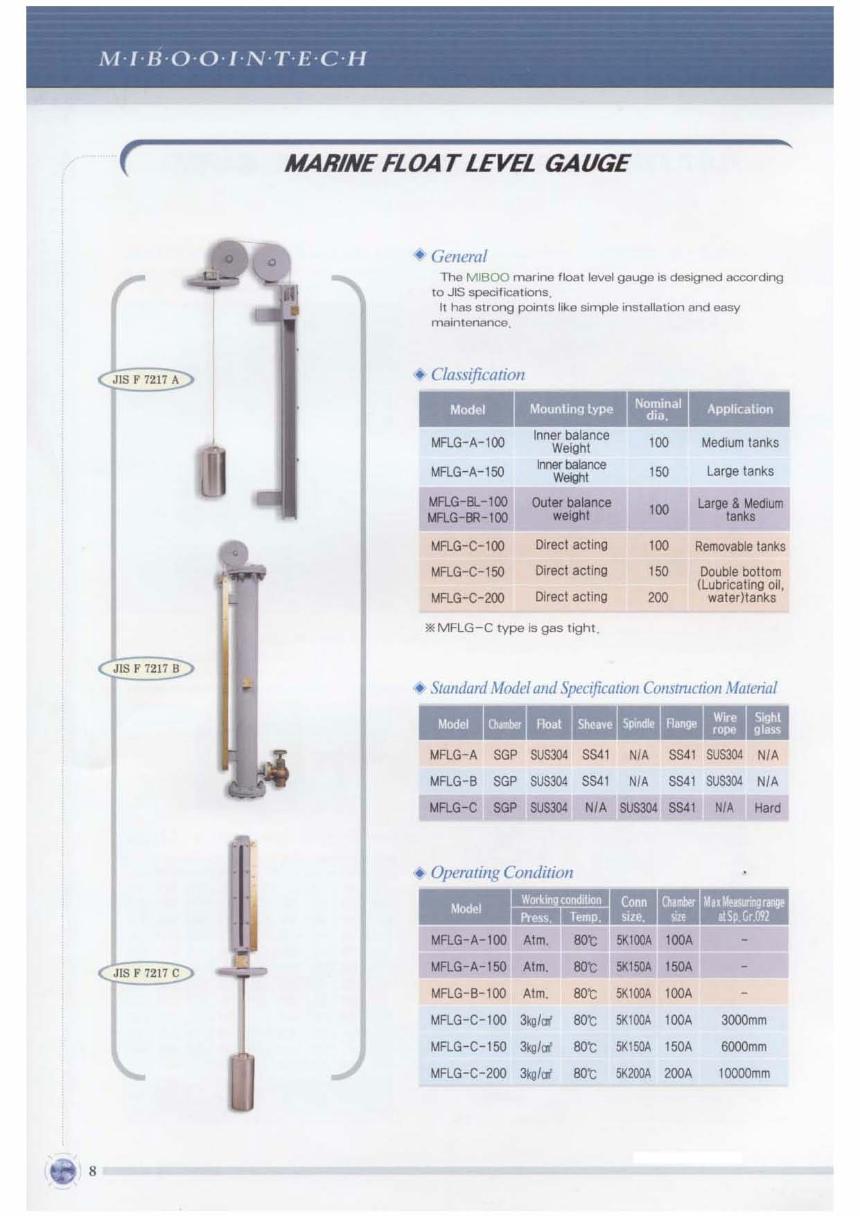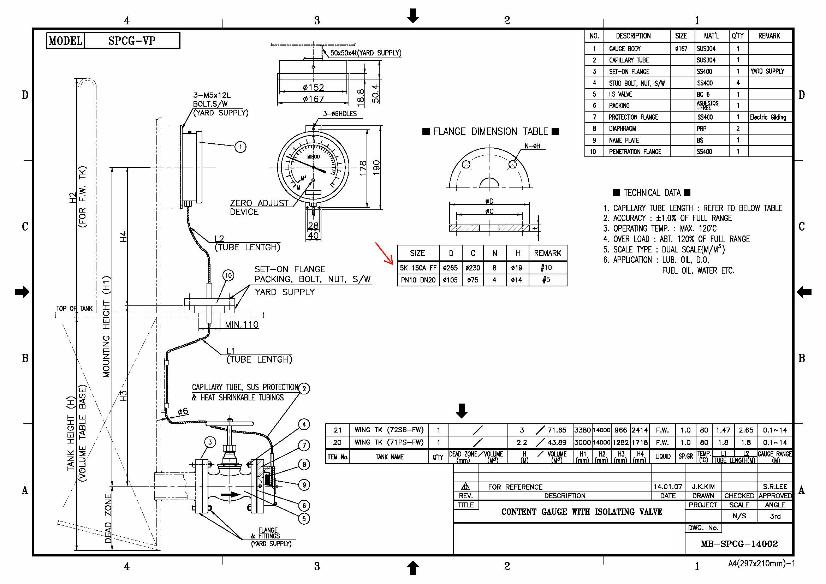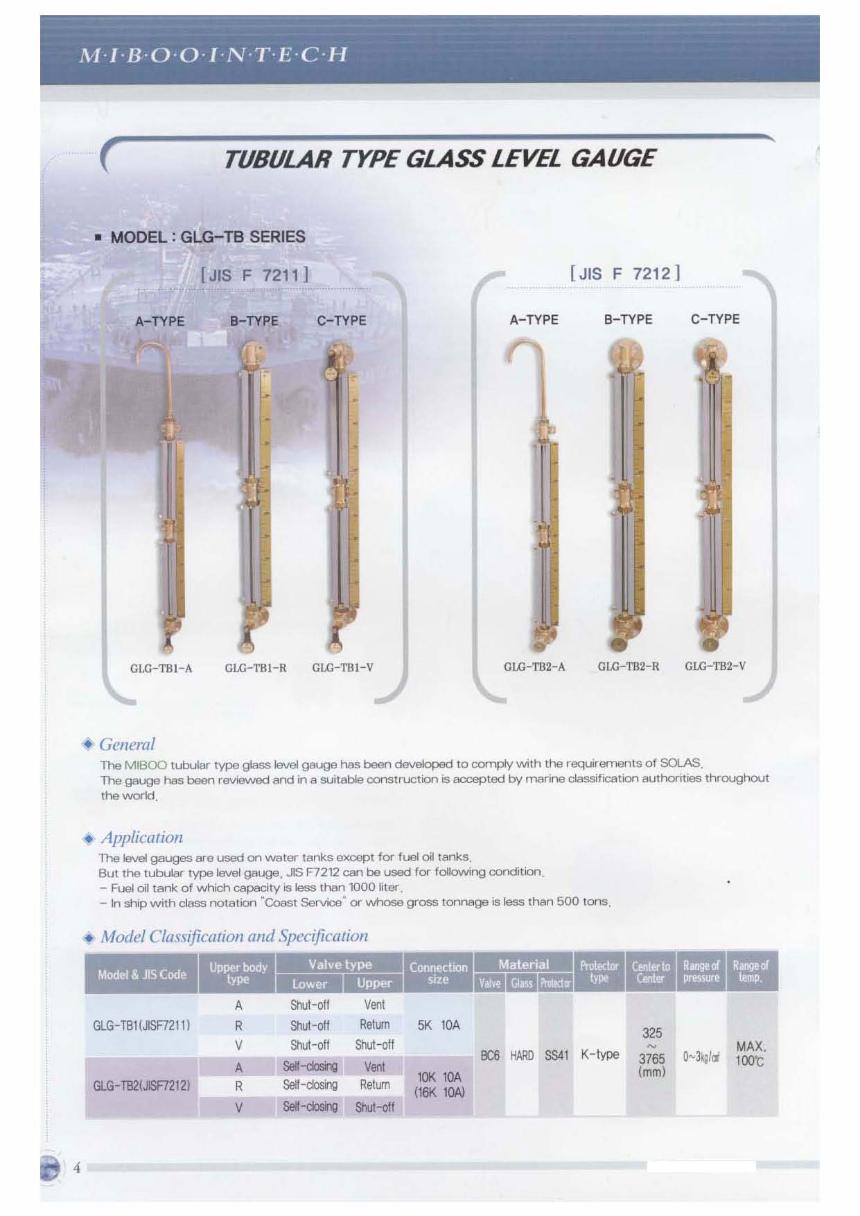 Magnetic Float-type level switch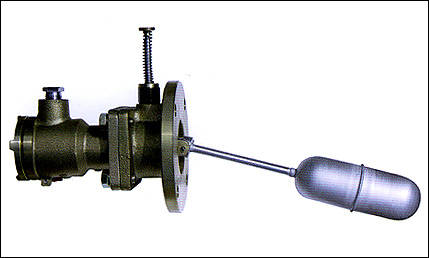 Model Number
KM-100
Magnetic Float-type Level Switch(Horizontal mounting type)
General : level switches are engineered to suit the majority of extreme liquid level control applications.
Operationg Pinciple
The magnetic float of a level switch transmits a signal through a solid nonmagnetic wall utilizing the repulsion of like poles principle when the liquid rises and falls.
This causes the float magnet to impart a snap action on the electric switch elements.
Applications
Fresh water tanks, Heavy fuel oil tanks, Setting tank, Sewage tanks, Sludge tanks, D.O.tanks, L.O.tanks, and others.
Technical Data
Installation method : side mounting
Max pressure : 10 kg/cm2
Max temperature : 180 °C
Switch contact rating : 250V, 5A
Contact form : SPDT
Material : Float/stem-SUS304, Flange/Body-ALBC2
Features
Two permanent magnets in repulsion
Glandless construction
Snap-action switching
Robust construction
Long life and reliability
Remarks
A non-explosion proof model can be utilized in hazardous areas with an intrinsic safety barrier.
Special models related to material, size, and application are also available on request.
Description of Model
KM-100
V : Vertical type H : Horizontal type PC : Piston cooling CS : Crank arm type(S-sharpe)
Connection 1F : A type(Square) 2F : 5K 65A(Standard) 3F : Other sizes
EncloseE : Explosion (Exd II C T5) W : Weather proof(IP 56)
OptionT : With test device
Magnetic Float-type Level Switch(Vertical mounting type)
Level alarm for prelub oil level switch & level alarm for leakage level switch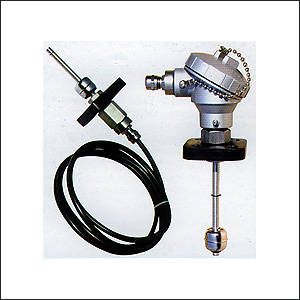 Model Number
KR-300A-1&2

MaterialSpecificationMounting Pad : SS411. Max. Current : 1AFloat bar : SUS3042. Max. Voltage : 250VACFloat Ball : SUS3043. Max. Pressure : 10kg/cm(bar) 4. Max. Temperature : 120°C 5. Max. Power : 15VAApplications 300A-1 : PRELUB. OIL(For Auxiliary Engine) 300A-2 : FUEL OIL(For Engine)

Reed switch-type float level switch


Model Number
KR-300

Operating Principle
The reed switch type float level switch consists of a magnetic float and reed switch as the main components, which decrease with the fluid level between two stop rings, and its magnetic field actuates a hermetically sealed reed switch incorporated in the guide pipe.
It is the advantage of this principle that there is only one moving part, the float, which this actuates the reed switch with its magnetic field without causing any wear and the reed switch itself is totally isolated from the media.
Those advantages provide the user with a safe, repeatable, accurate, and high operational reliablity with low maintenance over a long and trouble-free life.
Applications
Fresh water, Sea water, and Low viscosity liquids.
Description of Model


KR-300
Main applicationA : ArarmC : ControlAC : Ararm and ControlQuantity of float1P : High or low2P : High and low, high-high and low-low3P : otherConnection size1S : 1" thread2S : 11/2" thread3S : Squre type1F : JIS 5K 65A2F : JIS 5K 80A3F : JIS 5K 100A4F : OtherOptionsC : With float chamberT : With test deviceCT : With float chamber and test device
Technical Data


Installation
Top
Max pressure
10 kg/cm2
Operating temperature
Max. 100°C (SUS)
70°C(RESIN)
60°C(P.V.C)
Switch contact rating
250V AC 0.5A

Contact Form : SPST


Material
Housing-AC/P.V.C
Float-SUS304/SUS316/Resin/P.V.C
Float-SS41/SUS304/P.V.C